WORKING WITH LAYERS & FRAMES
Written by Dani (Glitter Frosting on April 17, 2007) in PSP 8.
TDo not copy this tut and/or redistribute, feel free to link to it though!
My supplies come in layers, usually: watermark, tube, and background.
You really just want to use the tube! So let's get it!
1. Make your layer palette visible as shown below (View –>Palettes–> Layers)
2. Open your GF tube in PSP (File –> Open)
Notice that this file has 4 layers!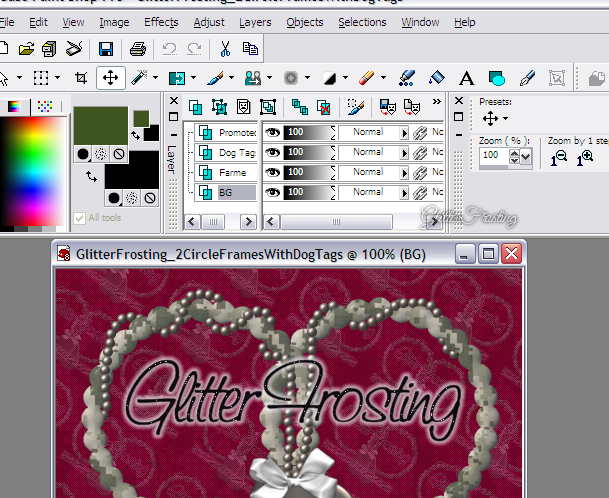 3. Make the layers you are not using invsible by clicking the "eye" and click on the layer you want to use, here it would be the "Frame" layer!
Notive how it is shaded gray now!

Here we continue to "How to operate fames"
1. With your magic wand, select the area you want to pic to be, by clicking on it!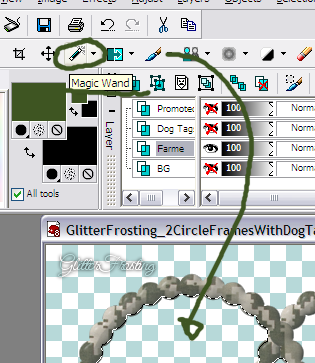 2. Copy the pic you want in the frame to the clip board!
3. Go back to the layered image and paste the pic as shown below into the selection!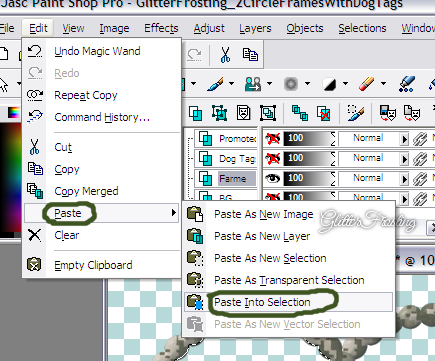 4. Voila, you did it. Be proud of yourself!